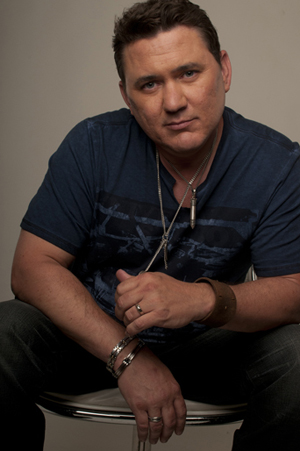 Singer/songwriter Jami Grooms is one of those performers who lays it all out on the stage every night and lets the audience share the moment with him.
Music was what drew him to Nashville the morning after he graduated high school in rural Arkansas. Life is what gave him the unique sound that is distinctly Jami Grooms. Together with the Catfish Johnston Band he has entertained every type of crowd you could possibly imagine, honing his craft playing one night stands, and as a house band at the world famous Wildhorse Saloon, as well as sharing the stage with acts like, Florida Georgia Line, Darryl Worley, Ronnie Milsap, Sammy Kershaw, Confederate Railroad, John Snyder, John Paul White (The Civil Wars), Lee Brice, Rascal Flatts, Bush Hawg, Tyler Farr, Jamey Johnson and Bryan White.
Spending a lifetime in the backwoods of Arkansas, Alabama, and Tennessee, Jami has been influenced by the truth found in country music, and through the eyes of the youthful crowds he draws he found a love for the new sounds of rock and roll. Jami is one of those artists who has blended these two sounds together flawlessly and with true grit and conviction.
Jami's music and live show is best described as an edgy and raw sound, which is honest and real. "It is going to be party wherever we play" is how Jami would say it. "I just love playing music".
Jami signed an exclusive writing deal with Sony ATV in 2011 after writing several years for legendary Muscle Shoals record producer Rick Hall. He has had songs cut by artist like Matt Kennon, Buddy Jewel, Bucky Covington, and Bush Hawg, as well as several up and coming acts. He enjoys the life he has chosen and with a strong following, a loving supportive wife, and the grace of God, Jami is confident he will find the dream he is chasing. In so many ways he already has.
Jami is a proud member of the Country Music Association.